Deluxe Balloon Flight (min 1 Hours)
The operation starts with the pickup from your hotel and then a light breakfast offered while the balloon is getting ready for the day. Then you will be taken to the take-off area!
Start with or just before the sunrise the deluxe rides are perfect for enjoying the unique ballooning experience in Turkey! Your itinerary depends on wind conditions and directions.
Flights are never the same, each flight is a unique adventure!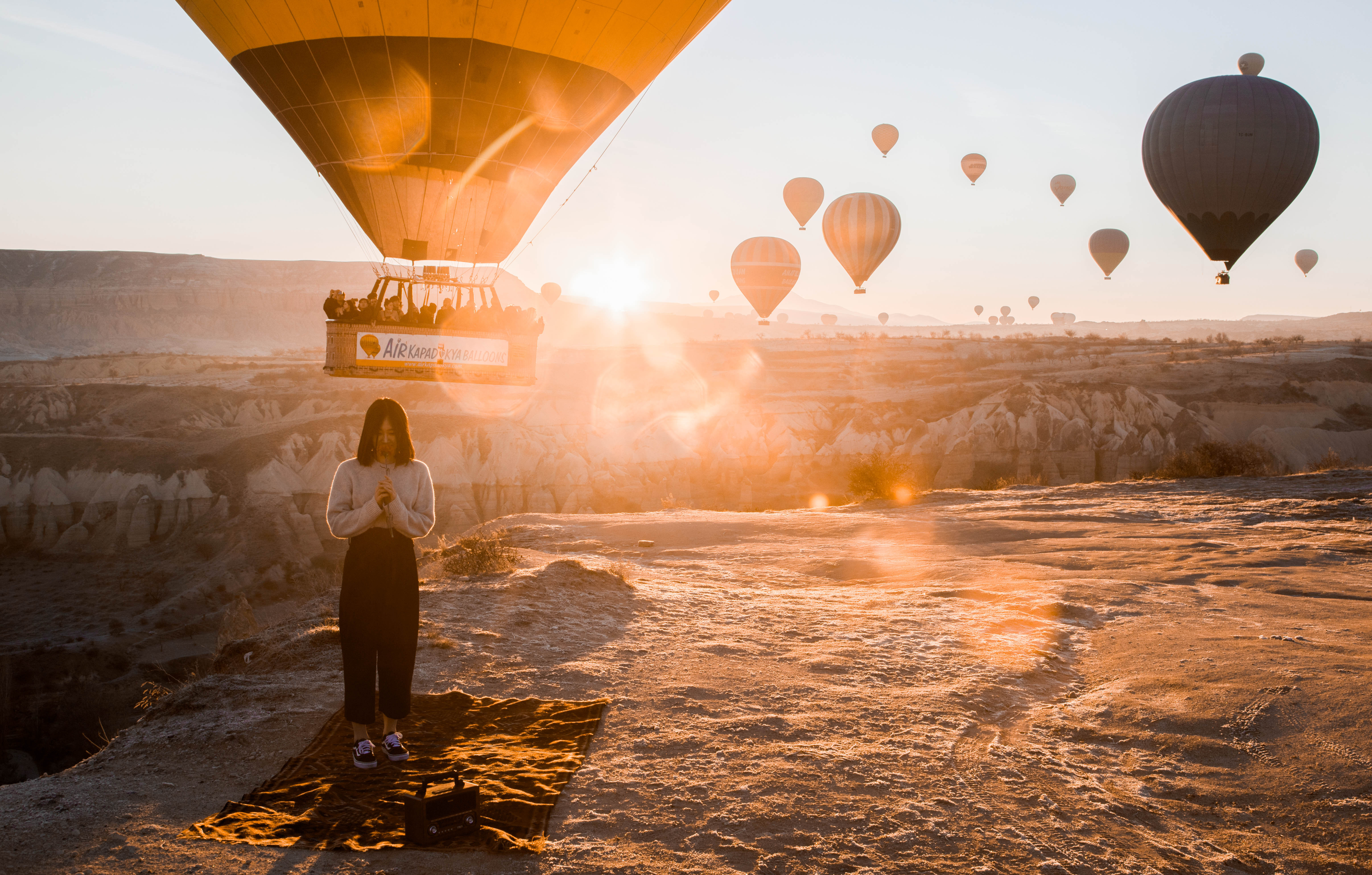 Max 16 People in a Basket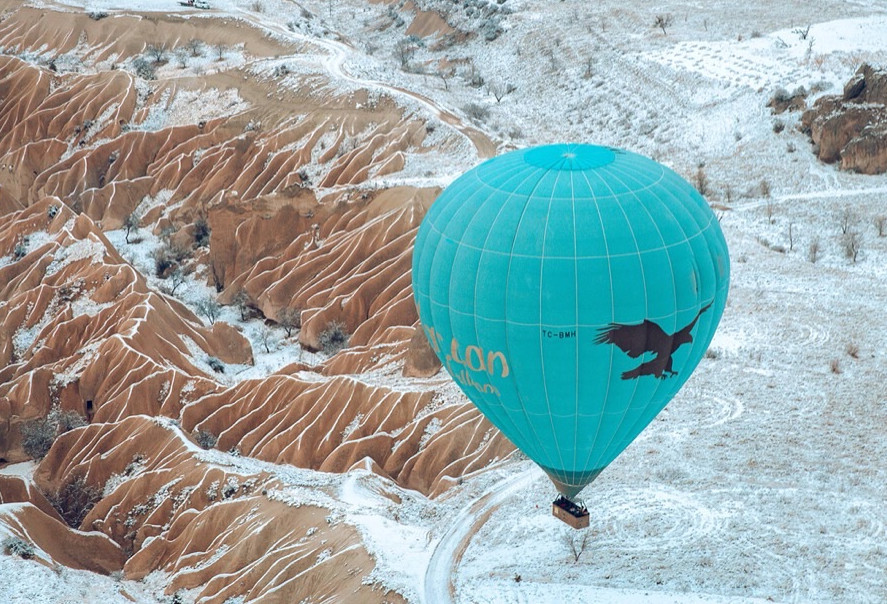 In Deluxe Flights, there will be no more than 16 passengers in the balloon basket.
After about an hour and thirty minutes, your pilot will pick a suitable landing place and we will slowly land on the ground and celebrate with champagne.